Nestled amidst the lava rock, natural ponds and thick vegetation on the Island of Hawaii's renowned Kona Coast, the iconic Kona Village was lovingly reimagined by Kennedy Wilson following an 11-year closure and has reopened as a Rosewood Resort. Kennedy Wilson acquired the iconic resort in 2016 and led a substantial redevelopment process that prioritized sustainability, respect for local culture, state-of-the-art technology, and authentic design. Today, Kona Village, A Rosewood Resort spans 81-acres, featuring 150 rooms and offering guests impeccable amenities, including four outdoor pools, a fitness center, several restaurants, a world-class spa, and a wide range of ocean activities. 
Woven throughout the redevelopment plan was a focus on the conservation of the abundant cultural and natural resources including anchialine ponds, lava fields, and archeological sites. This area once served as a fishing village and carries incredible importance to the community, so Kennedy Wilson created a Cultural Leadership Committee prior to land planning or launching any construction onsite. The unique community partnership that includes lineal descendants, kapuna, archaeologists, teachers, navigators, and sailors was formed to guide Kennedy Wilson's decision-making and ensure a strong connection between the redeveloped resort and local stakeholders.
This committee was responsible for monitoring the project plans and construction including providing guidance for unanticipated archaeological discoveries. One of the most visible archaeological sites includes a large swath of natural petroglyph fields with hundreds of ancient markings and history carved into the lava rock in the area where the former fishing villagers lived.
H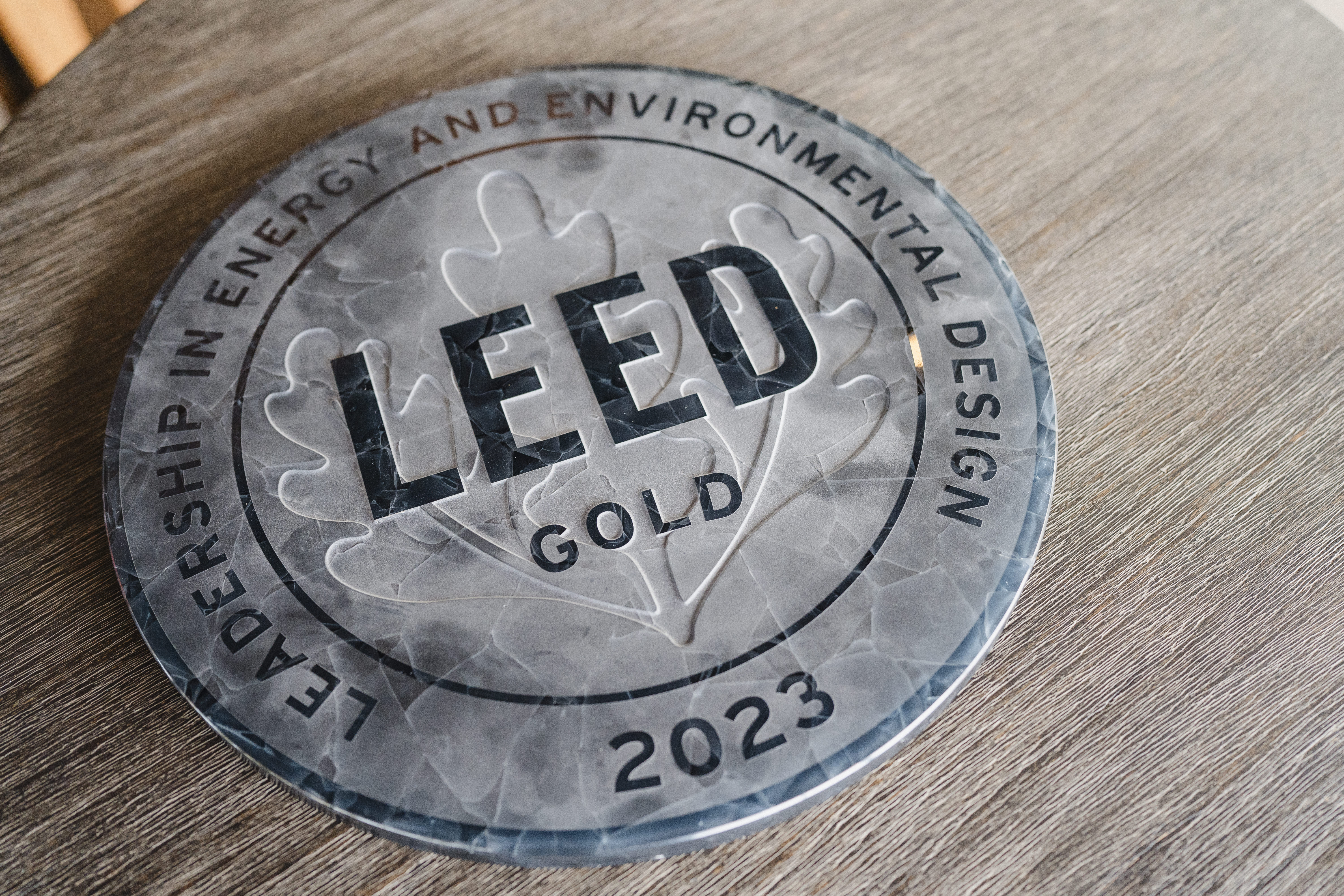 onoring Hawaii's sustainability priority, Kennedy Wilson's construction and engineering teams achieved the goal of making Kona Village the first self-sustaining resort in the United States by generating and storing 100% renewable energy onsite. Kennedy Wilson partnered with Good Current on a plan to generate an estimated 4 MW of solar energy onsite through two ground mounted solar fields as well as parking canopy and rooftop solar panels.
Other sustainability initiatives include minimizing the use of potable water onsite, with all water used to irrigate landscaping generated from onsite brackish wells and recycled wastewater that is stored in a 1.2-million-gallon irrigation lagoon at Kona Village. In addition to the historical preservation, more than 500 trees were relocated within the property to preserve mature trees and vegetation. Deconstruction was another important part of the construction process as the old structures were taken down by hand by Re-use Hawaii, and much of the material salvaged for other projects throughout the Islands. In 2023, Kona Village became the first Hawaiian hotel to receive LEED v4 Gold Certification.