136 El Camino Story
Located in the heart of Beverly Hills, 136 El Camino was commissioned by the famed Doheny Family and designed by renowned architects Charles Luckman and William Pereira, the visionary behind San Francisco's Transamerica Tower and the LAX Theme Building. Kennedy Wilson purchased the office building in 2018 and launched a top-to-bottom renovation that preserved the historic façade while introducing thoughtful design and state-of-the-art functionality, including a seismic retrofit to meet an anticipated local jurisdiction ordinance.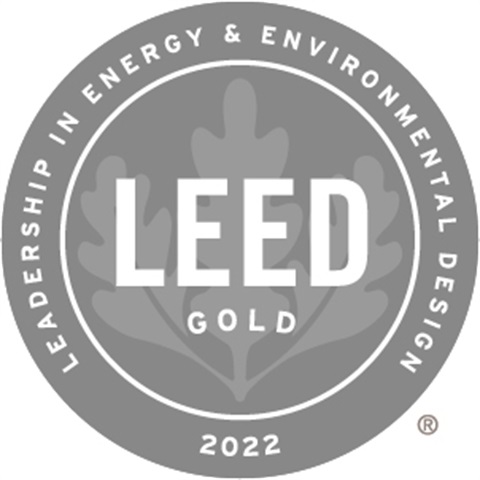 The 30,000 square foot renovation prioritized sustainability and environmental efficiency at LEED standards, with designated EV charging stations, energy efficient LED lighting, low-flow fixtures, drought tolerant landscaping and the latest generation building automation system. Building upgrades including a new penthouse structure with full open kitchen, a roof deck amenity with a firepit and new outdoor furniture, and the flexible, open floor plan layout have created an elevated office environment just steps from five-star dining, luxury hotels and the best Beverly Hills has to offer.
The building achieved LEED Gold certification by the U.S. Green Building Council in 2022. Kennedy Wilson sold 136 El Camino in 2022, resulting in one of the highest per square foot real estate sales in Beverly Hills that year.