Our global responsibility program aligns with our business strategy by maximizing the inherent value of our assets.
This delivers long-term social, environmental and economic value across our portfolios and to our key stakeholders.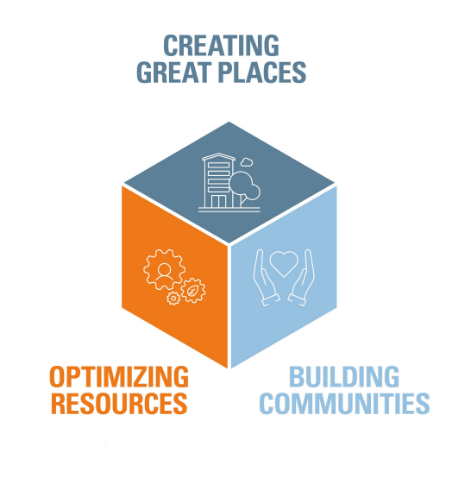 We create great places for people to live, work and thrive, focusing on enriching our tenants' experience by bridging the gap between home, workplace and community and being at the forefront of heritage preservation where relevant.
We build communities within and around our assets and in the major cities where we operate to support communities to prosper and grow. We do this through resident interaction, community development, charitable giving and collaborating with partners.
We optimize resources with a focus on environmental stewardship, ensuring that a healthy environment contributes to a productive business. Through the efficient use of energy, water and waste, we reduce operating costs, reduce greenhouse as emissions and future-proof our assets.