94 St Stephen's Green is Kennedy Wilson's Irish headquarters that sits adjacent to Russell Court (a Kennedy Wilson asset that serves as the KPMG headquarters) and across the Green from The Shelbourne Hotel.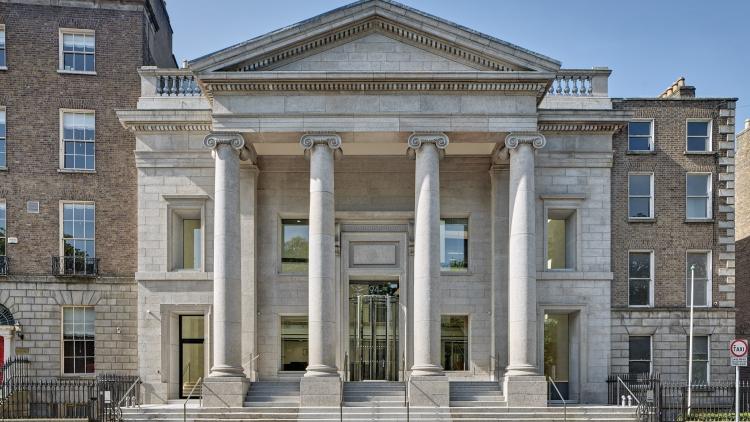 Commercial Sq. Feet
17,000
The 17,000 square-foot building has a rich history that began in 1843 when it opened as a Methodist Centenary Church. The neoclassical style church was eventually destroyed by a fire in December 1968, and the façade and portico were the only elements saved. It's since served as a bank and then home to The Department of Justice. In 2019, Kennedy Wilson's Dublin team completed a multi-million dollar upgrade that brought new life to the building, which now features an impressive new triple-floor atrium with an architectural model display area, multi-functional conference room, locker rooms, business lounge and kitchen, as well as open plan seating and cellular offices for 50 Kennedy Wilson employees.
In 2020, St Stephen's Green was granted LEED Platinum status as a result of Kennedy Wilson's refurbishment, the highest accreditation under LEED certification. This was a considerable achievement considering the historic nature of the building. 
Some of the key initiatives in achieving LEED Platinum included:
Installing heat pumps in lieu of gas boilers

Green roof installed to promote biodiversity

Majority of building products sourced locally

Extensive re-use of onsite material to reduce carbon footprint