President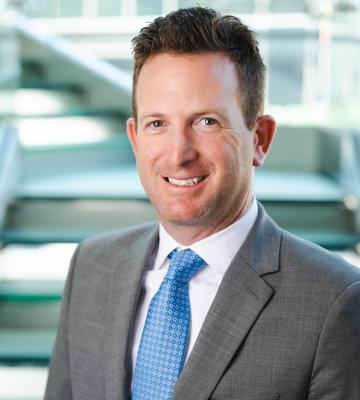 Years in Real Estate:
21 years
Years with the firm:
17 years
Profile
Matt Windisch is President of Kennedy Wilson. Matt spearheads strategic planning for the company and Kennedy Wilson's public and private capital market activities and has responsibility for growing Kennedy Wilson's investment management business, including the company's credit platform that has expanded to over $7 billion in total gross commitments. He manages third-party capital raising for the company and maintains many of Kennedy Wilson's key investor and banking relationships. 
Matt has over two decades of experience in real estate investment across the globe. Throughout his career at Kennedy Wilson, Matt has helped raise over $15 billion for the company and its various platforms. He played a lead role in many of the company's significant transactions, including its 2009 public listing on the NYSE, the acquisition of Bank of Ireland's real estate investment management division that launched KW's European business, the Kennedy Wilson Europe IPO on the London Stock Exchange, the sale of the company's Japanese apartment business and simultaneous acquisition of a majority interest in the company's affordable housing platform Vintage Housing Holdings, and most recently, the off-market acquisition of Pacific Western Bank's $5.7 billion construction loan portfolio that expanded Kennedy Wilson's footprint across the United States. 
Prior to joining Kennedy Wilson in 2006, Matt held several different positions at JPMorgan in investment banking, strategy, and risk management. He received a B.B.A. in Finance and Accounting from Emory University and an M.B.A. from UCLA's Anderson School of Management with an emphasis in Real Estate.