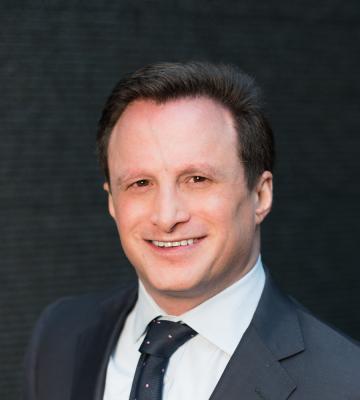 Agent License Number
01920886
Property Type
Mixed-Use
Office
Retail
Specialty
Specialty
Agency Leasing
Tenant Representation
Vice President, Brokerage
With a six-and-a-half-year track record as a Downtown Los Angeles market expert, Justin has facilitated hundreds of real estate transactions. During his five-year tenure as the Associate Director of Economic Development for the Downtown Center Business Improvement District and Central City Association, Justin was successful in recruiting hundreds of retailers, developers, office tenants and residents to Downtown L.A. He also played an active role in laying the political groundwork for Downtown's renaissance.
Justin's accomplishments in Economic Development range from the recruitment of large scale hotels, creative office tenants, and national retailers to small mom and pop boutiques. Notable Downtown deals that Justin helped facilitate include City Target, Bottega Louie, Urtth Café, and The Ace Hotel. Other tenants Justin helped recruit to Downtown L.A. include:
Tender Greens
 Urban Outfitters
 The Gorbals
 Terroni
 Sport Chalet
 Yas Fitness
 Artisan House
 Super Cuts
 Wockano
 Trader Vic's
 Gram and Pappas
 Pazzo Gelato
 Panini Cafe
 The Sparkle Factory
 Le Pain Quotidien
 Ralphs Fresh Fare
 Dublin's
 Bolt Barbers
 Harley Ellis Devereaux
 Cork Bar
 JW Marriott/Ritz Carlton
 Chipotle
 The Edison
 Maria's Italian Kitchen
 The O Hotel
 Savor LA
 Magnolia
 Big Wangs
 Wurstkuche
 Simply Salad
 Nation Builder
 Pilates Plus
 GNC
 Nudie Jeans
 Famima
 Psomas
 Perch
 Tossed
 Starbuck's
 Soleto
Along with his impressive roster of retail and office recruits, Justin has also helped over twenty developers secure equity and/or debit fianancing for their multi-family and creative office properties. Properties of note include:
The Rowan & El Dorado Condos
940 East 2nd Street Condos
The Ritz-Carlton Residences
SB Lofts (6 multi-family apartment projects)
Barker Block
Santee Village Condos
In addition, Justin worked directly with the City of Los Angeles to develop important initiatives geared towards increasing Downtown's quality of life for office tenants, residences, and employees. These include:
Downtown Demographic Survey - In 2006, 2008 and 2011, Justin led the production of surveys measuring the demographics of every new Downtown resident, employee and visitor.  These surveys were vital in the recruitment of tenants like Ralphs Fresh Fare, Target, Sport Chalet, Urban Outfitters and Zara.
Downtown's Hail A Taxi Initiative - Justin worked closely with City Council, The Mayor's Office and Department of Transportation to enact a program that legalizes the ability of taxis to pick up fares in No Stopping Zones in Downtown Los Angeles. This initiative has helped foster a Downtown taxi-friendly culture.
7th Street Restaurant Row Evolution – Justin's primary urban planning goal was to elevate the 8 block stretch of 7th Street from Figueroa to Main St. into a restaurant row.  His goal has been realized and 7th Street is now widely recognized as Downtown's most active hospitality corridor.
Bringing Back Broadway - As a member of two planning committees for the Bringing Back Broadway Initiative, Justin has provided guidance and extensive outreach that has resulted in measurable progress in Broadway's evolution. This progress is reflected most notably by the proposed Downtown Streetcar.
Restaurant & Hospitality Express Program – Justin helped initiate a program that expedites the hospitality permitting process for restaurants, bars and hotels in Downtown and Los Angeles proper.
Red Line Nights – Justin was a member of a team that raised private funds to finance a trial period of extended weekend hours for the Red Line subway. The success of this trial run is a vital tool in current efforts to permanently extend Red Line hours until 3:00 AM.
Los Angeles Fire Department (LAFD) & LAPD/VICE - Justin streamlined pre-school development and addressed quality of life issues and C.U.P. concerns related to alcohol service.
Education
Earning a Bachelor of Political Science degree from UCLA, Justin has also been involved in and taken leadership roles in multiple real estate/networking organizations, community boards and charitable organization. Justin has been a member of:
Weingart Center Corporation (Board Member)
Weingart Center (Young Partner)
ICSC
Jewish Federation Real Estate & Construction Division (Cabinet Member)
Urban Land Institute Young Leader
Pershing Square Advisory Board
Bringing Back Broadway Planning Committee
Bringing Back Broadway Marketing & Economic Development Committee
Real Estate Networking Event (RENE)(Partner)
Chrysalis (Volunteer)
LaunchDTLA (Founder)