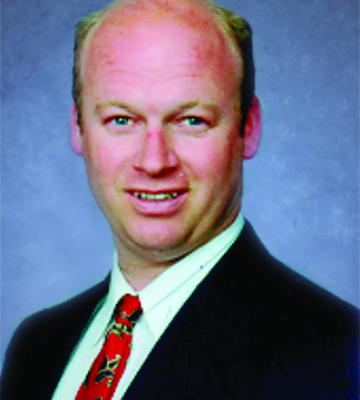 Years in Real Estate:
3 years
Years with the firm:
3 years
Agent License Number
01137509
Broker License Number
00659610
Property Type
Condominium
Hospitality
Industrial
Land
Mixed-Use
Multifamily
Office
Retail
Specialty
Specialty
Capital Markets
Investment Disposition and Acquisition
Vice President, Brokerage Group
Mr. Troughton specializes in private equity real estate transactions. He has created real estate opportunities that have become working places for thousands of people and led to the creation or redevelopment of millions of square feet of commercial and industrial buildings. Some of the impressive results of his work have been residential conversion projects that have produced over 1,000 units of newly entitled housing opportunities and a re-invention of commercial condominiums in multiple local markets with sound partnerships. His efforts have led to numerous proclamations, awards and congratulatory letters for transactions from the California State Governor, members of Congress and Senate and local jurisdictions. He is a long-standing member and supporter of local educational foundations, Chambers of Commerce, libraries and Rotary chapters.
Accomplishments
Mr. Troughton has written numerous articles, spoken at many conferences, and appeared in the media and press. Below is a partial list:
Publications
"Financing the Road to Recovery" - Guest Article. Financier Worldwide, Jan 2013
"Building the Street to California's Recovery" - S.F. Business Times, Feb 2011
"Don't Neglect Opportunities to Repurpose Land" – Guest Article. Buyouts, May 2008
"Private Equity Acquiring Conversion Properties: From REITs to Sale Leaseback," 2007
"Saving the Cities" – Guest Column, Commercial Property News, July 2006
"Over-cross Collateralization," – M&A Advisor, 2005
"Middle Market Mergers, Acquisitions and Real Estate: An Opportunity to Re use & Re-Build," M&A Advisor, 2006
"More Rough Times in Mergerville: Why Private Equity Portfolio Companies Need a Real Estate Repositioning Plan," M&A Advisor, November 2006
"Private Equity: Finding Value in Real Estate," 2006
Media and Press
CREOBA, 2011-2012
"Business Parks: Creating the Road to Recovery," Xpansion magazine, December 3, 2009
"Saving Old Industrial Cities from the Scourge of Over-cross Collateralization," Capitalist Cast – The Curious Capitalist TIME MAGAZINE blog with video feed by Justin Fox, March 2008
"Home is Where the Factory Is: The manufacturing bust has created some the hottest properties around," BusinessWeek, November 28, 2005
"Business Park Conversion Gives City of Hercules Explosive Growth," Cushman & Wakefield "One" Corporate Report, September 2007
"New Target Store is Another Piece in Richmond's Revitalization Puzzle," West County Times by Katherine Tam, July 22, 2008
"Council Extends Developer's Loan: Officials Okay Extending Deal to 2011 in Exchange for 6 Percent Interest," West County Times by Tom Lochner, September 23, 2008
"Hercules Flexes Building Muscles at Business Park," San Francisco Business Times by James Temple, October 11, 2002
"Kaiser Charts Course for Richmond's Regatta Business Park," San Francisco Business Times by James Temple, August 2-8, 2002
"Land Deal Keeps Firm Growing in Richmond," West County Times by Peter Felsenfeld, November 2, 2001
Conference Speakerships – 2005 – 2012 (details upon request)
The Milken Institute's 10th Annual Global Conference
Buyouts West
Association for Corporate Growth (ACG) – Los Angeles
Financial Research Associates (FRA) 
M&A Advisor 
iGlobal Forum – Real Estate Private Equity conference
IMN – Alternative Investment Roundup
Reznick Group Conference
Buyouts East
TMA
iiBIG
AMAA
Association for Corporate Growth (ACG) New Jersey
Education
University of California, Berkeley
Doctoral program in Business - 1984-1986
Micro/macro-economics, industrial organization, international trade/finance
Regents Scholar, Economics Analysis & Policy
Completed field exams (not dissertation) - Janet Yellen, Field Chair
University of California, Santa Cruz
Masters of Science in Economics - 1983-1984
Bachelor of Arts in Economics - 1980-1983
Graduated with highest honors in the major
Rhodes Scholarship finalist (1983)
Undergraduate thesis for Financial Center Bank Corp