President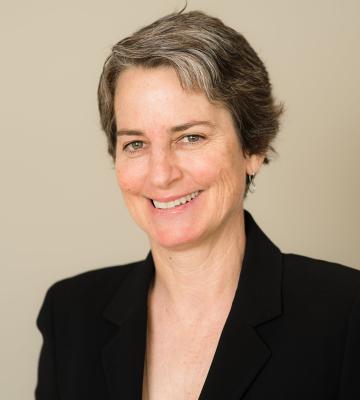 Years in Real Estate:
36 years
Years with the firm:
33 years
Profile
Mary Ricks is President of Kennedy Wilson, where she oversees Kennedy Wilson's investment activities with a focus on multifamily and office properties in the Western U.S., UK and Ireland. She has responsibility for growing the company's investment management platform, which employs asset management strategies to generate strong current cash returns for a global, diverse institutional investor base.
Mary has more than 30 years of experience in international real estate investment. Before assuming her current role, she served as President and CEO of Kennedy Wilson Europe, which she helped establish when Kennedy Wilson served as the catalyst and lead investor in the recapitalization of the Bank of Ireland in 2011. Kennedy Wilson Europe quickly grew its presence to become one of the top commercial property owners in the country, and then expanded across the continent with offices in Dublin, London, Madrid and Jersey. Since its inception, Mary has led Kennedy Wilson Europe and its equity partners in transacting on real estate related assets across the UK, Ireland, Spain and Italy with a value of approximately $10 billion.
Mary currently serves on Kennedy Wilson's Board of Directors as well as the company's investment committee. She also served on the Board of Directors of Kennedy Wilson Europe Real Estate Plc., the London Stock Exchange listed public company created in 2014 that was subsequently taken into 100% ownership by Kennedy Wilson in October 2017, and she is a founding board member of the Richard S. Ziman Center for Real Estate at University of California, Los Angeles. In 2018, Bisnow selected Mary as one of the most influential women in UK commercial real estate. In 2019, she was honoured as the industry leading figure for CBRE's UK Capital Markets conference and she served as the keynote speaker at the Ireland Funds Women in Leadership Luncheon for her contributions to the real estate industry and Irish communities around the globe. She was also recognized in the Industry Impact category by CREW and The Registry at the 2020 ELEVATE event honouring diversity and women's leadership in commercial real estate.
Mary received a B.A. in Sociology from UCLA.