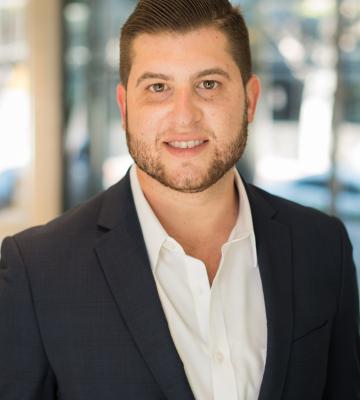 Agent License Number
CalBRE #01985788
Specialty
Agency Leasing
Tenant Representation
Vice President, Brokerage
David Pressberg is Vice President in Kennedy Wilson's brokerage, representing retail tenants and landlords in leasing and sales. 
As a third generation real estate professional in Los Angeles, David Pressberg got a head start in the brokerage industry in early 2007 taking on a position at First Property, a top producing commercial brokerage in Beverly Hills. There, Pressberg participated in the procurement of leases for high-end tenants in the Beverly Hills Golden Triangle. He also helped grow his family's real estate holdings at PK Equities. 
After earning a degree in Regional Development and Business from the University of Arizona, David set his sights on the hustle and bustle of New York City real estate and was hired by The Shopping Center Group, formerly Northwest Atlantic, a go to retail broker in the City. As an associate to a top producing retail broker Pressberg was actively engaged in securing new locations for existing and new clients, including LA Fitness, Rite-Aid, Staples, Starbucks, and restaurateurs such as Bobby Flay. 
In 2013, Pressberg returned to Los Angeles to pursue his passion for local real estate and became involved in the day-to-day operations of Century Park Realty, Inc. Pressberg is a partner in the Orlando Hotel, a 95-room boutique hotel in the heart of Los Angeles, and owns interest in Infuse Vodka among other real estate development and private equity ventures. Pressberg is active in several industry related groups.
Affiliations
Intl. Council of Shopping Centers
Santa Monica Chamber of Commerce
The Jewish Federation, Real Estate & Construction Divsion
Education
B.A., Regional Development & Business
University of Arizona