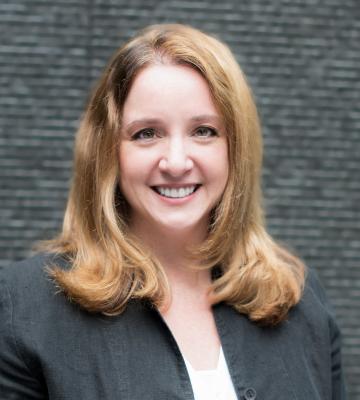 Senior Managing Director, Pacific Northwest Region
Cathy Leap has over 20 years of experience in the commercial real estate management industry. She has managed 5 million rentable square feet of Class A properties in Chicago's central business district as well as 3 mililon rentable square feet of commercial, industrial and suburban office properties in the Dallas metro area.
Cathy is the Kennedy Wilson Properties' Senior Managing Director of the Pacific Northwest, having previously served as its Interim Regional Director of Operations for the Midwest region. In these roles, Cathy is responsible for helping to stabilize current assets as well as grow the respective regions.
Cathy's has worked for such firms as Transwestern Commercial Services, CBRE, Prime Group Realty Trust, Duke Realty Corporation, and Equity Office Properties. She has represented various property owners, such as KBS Realty Advisors, Fifield Companies, SEB Immobilien Investment GmbH, CB Richard Ellis Investors (CBREI), McMorgan & Company, Chicago Transit Authority (CTA), Deutsche Bank, Washington Federal, US Bank, Kennedy Wilson Multifamily, Nelson Legacy Group, and California State University – Channel Islands.
In addition to providing daily oversight of operations for multiple Class A commercial buildings throughout her career, Cathy specializes in transitioning properties upon acquisition, commissioning newly constructed properties, preparing properties for disposition, providing construction management for both tenant and capital projects, and providing detailed financial services for property owners including reporting and budgeting. Many of the properties Cathy has managed since she began her career were on behalf of new owners interested in repositioning their assets in the market, which required major rebranding efforts, new marketing strategies for lease-up and significant capital improvements.
Accomplishments
During her career, Cathy has achieved numerous TOBY Awards, recertified a property from Gold to Platinum LEED-EB, and achieved the BOMA 360 designation.
BOMA 360 designation, 500 W. Madison, 2014
LEED-EB Platinum (from Gold), CTA Headquarters, 2012
Office Building of the Year (TOBY) Award, 303 W. Madison, 2004, 2005, 2006
World Conference Recognition Award, CBRE, 2005
Real Estate Manager of the Year, CBRE, 2004
Office Building of the Year (TOBY) Award, 77 W. Wacker, 1999, 2000
Affiliations
BOMA, Seattle - Building Owners and Managers Association)
IREM, Seattle - Institute of Real Estate Management
ULI - Urban Land Institute
CREW, Seattle & Sound - Commercial Real Estate Women
Cathy currently serves as the co-chair of the CREW Seattle & Sound's Public Relations and Communications Committee. She also served as BOMA's TOBY Pacific Northwest Regional judge in 2016 and 2017 and as an International judge in 2017.
Education
Cathy earned a Bachelor's degree in Biology from Indiana University in Bloomington, Indiana.