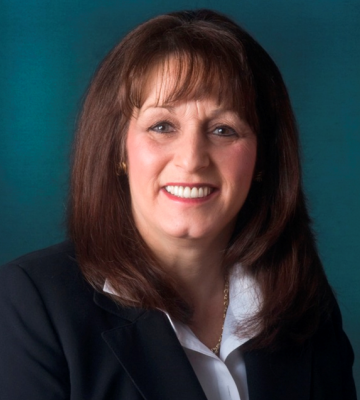 Years in Real Estate:
30 years
Years with the firm:
24 years
Specialty
Agency Leasing
Investment Disposition and Acquisition
Tenant Representation
Market Area
Southwest US
Midwest US
Central US
Managing Director
As Managing Director of Leasing and Brokerage, Suzanne brings a unique blend of transaction skills to her clients that have been honed over a 25 year career.  She is a committed and dedicated landlord representative, providing exceptional results for institutional clients including KW Fund II, UBS Realty Investor, ING, JP Morgan and numerous private investor groups.  With a wide range of leasing assignments, her property portfolio ranges from single story to Class "A" high-rises properties throughout San Antonio. Her extensive market knowledge and ability to implement appropriate strategies ensure that her client's properties consistently outperform in the market. She has a solid history of transaction success with over four million square feet of negotiated lease transactions for her clientele.
Prior to her tenure with Kennedy Wilson, Suzanne began her career with the Wm. Carl Company in Houston, Texas.  Within five years she was promoted to Partner and responsible for the company's Tenant Representation division of fifteen agents.  After relocating to San Antonio in 1986, Suzanne was the Director of Marketing for Compass Alliance representing The Tom Benson Group, Westor Partners and The Travelers on some of San Antonio's most notable  office and retail portfolios.  Representing one of her foreign ownership groups, in 1993, Suzanne negotiated the largest single lease transaction in San Antonio history, with the $7.5 million dollar lease with Prudential Life Insurance. Suzanne has been recognized as Kennedy Wilson's "Top Producer", San Antonio "Heavy Hitter List", "Top "25" Brokers List and Who's Who in Commercial Real Estate.
Accomplishments
Prudential Life Insurance - 60,000 SF
Veteran's Administration - 46,000 SF
Galen College of Nursing - 40,000 SF
Alamo Title - 41,000 SF
UT Health Science Center - 30,000 SF
Weston Solution Engineering - 26,000 SF
Plunkett and Gibson - 18,000 SF
Boral Industries - 19,000 SF
Gallagher Services - 16,000
St. Lauren Investments - 15,000 SF
Laredo National Bank - 15,000 SF
Iron Cactus - 12,781 RSF
US Department of Transportation - 12,000 SF
Premier High School - 12,000 SF
Tex-Link Communications - 11,000 SF
Verizon Telecom - 11,000 SF
Affiliations
Member, Commercial Real Estate Council of San Antonio
Member, National Association of Women in Commercial Real Estate
Member, North San Antonio Chamber of Commerce
Education
B.B.A., Urban and Metropolitan Studies, Michigan State University
Select Clients
KW Fund II
UBS Realty Investors
JP Morgan
ING
Credit Suisse First Boston
Pradium Fund
Euro Alamo Investments
Westcor Partners
The Tom Benson Group
Name Limited
BCH Group
Santa Barbara Investment
The Bruhler Family Trust
Live Nation (PHH Entertainment)
Verizon
Prudential
Galen College
University of Texas San Antonio
Alamo Title
Veteran's Administration